Genre: Dubstep, Drum Bass, Electronica, Chill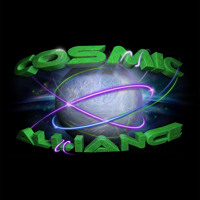 About the ArtistCosmic Alliance is a fresh new artist to the scene of Electron Dance Music who only came to light in January 2012. The UK Based DJ/Composer/Producer is paving the way to success with each track he releases.
Borderline between the genres of Trance, DnB and Chillout, Cosmic Alliance is exploiting his talent for originality and targetting an wide audience with a unique pallette of sounds. His recent releases have propelled his name around the internet and local radio stations leading him to his first signing with EML Recordings.
He will strive to deliver the very best quality, of a very diverse selection of music, with the goal of giving listeners an experience of sound they will not easily forget.

Releases
Cosmic Alliance – Traverse Your Mind – Release Date: 13/07/2012
Every once in a while you hear a track that simply lifts you out from where you are, takes your entire being to the realm of dreams.
This is one of those tracks, full of body, spirit and soul, I guarantee this won't be a track that you'll only play once, it will become a firm favourite and you'll be playing it all year long.
Cosmic Alliance – The Vast Deep – Release Date: 13/08/2012
This is yet another top of the range track by the genius that is Cosmic Alliance, with an almost oriental feel to it, if you wanted to create a video of the best and worst moments of your life, this would make the perfect soundtrack to it.
An emotive journey into the deepest far flung places and recesses of your mind, a dubstep delight.
".